CCW 2020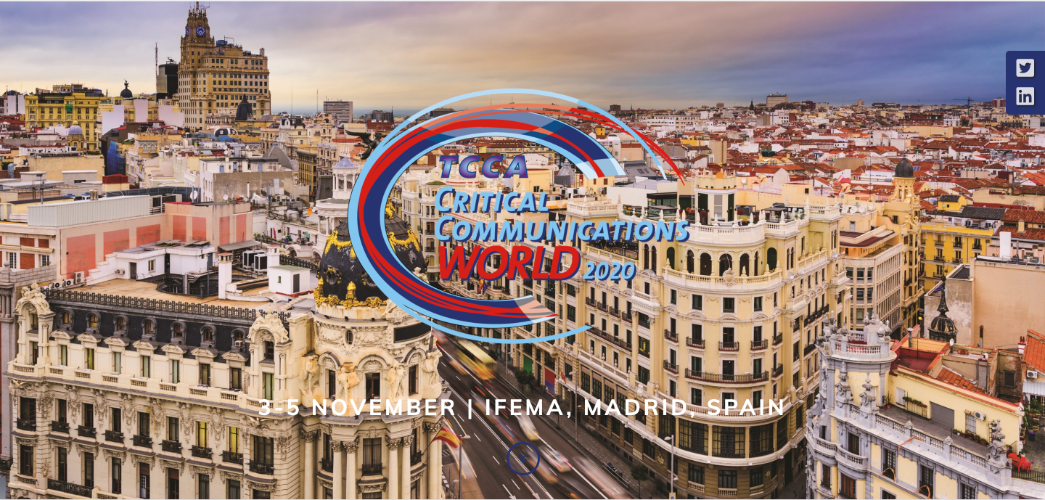 Nov. 3-5, 2020
IFEMA, Madrid, Spain

Critical Communications World (CCW) has now been running for over twenty years across the globe, bringing together users, in both private and public sector, the latest technology services, regulators and many more, to give them unparalleled access to authoritative content and unrivalled networking opportunities.

The 2019 event saw over 4,000 visitors through the doors of the MITEC in Kuala Lumpur. The vast scope of critical communications was reflected in the Masterclasses, Conference Programme and Showcase Theatre presentations, with contributions from industry experts across the spectrum. These included representatives from 3GPP, national operators as well as a range of vertical markets. The exhibition floor has been full of activity, from networking and making new contacts to the launching of new products.
BECOME AN EXHIBITOR EXHIBITOR LIST