Caltta Radio Systems Played an Important Role in Inner Mongolian Forest Fire Rescue
Source:www.radiochina.info Time:2021-04-22
11:50, 15th April 2021, a large forest fire broke out in Chifeng City, Inner Mongolia. After receiving the incident report, the Fire Brigade responded in a timely manner. 141 task forces were involved to carry out the rescue work. After three hours of fierce fire fighting, the fire was extinguished successfully. During the rescue process, there were no casualties and no significant loss of woodland.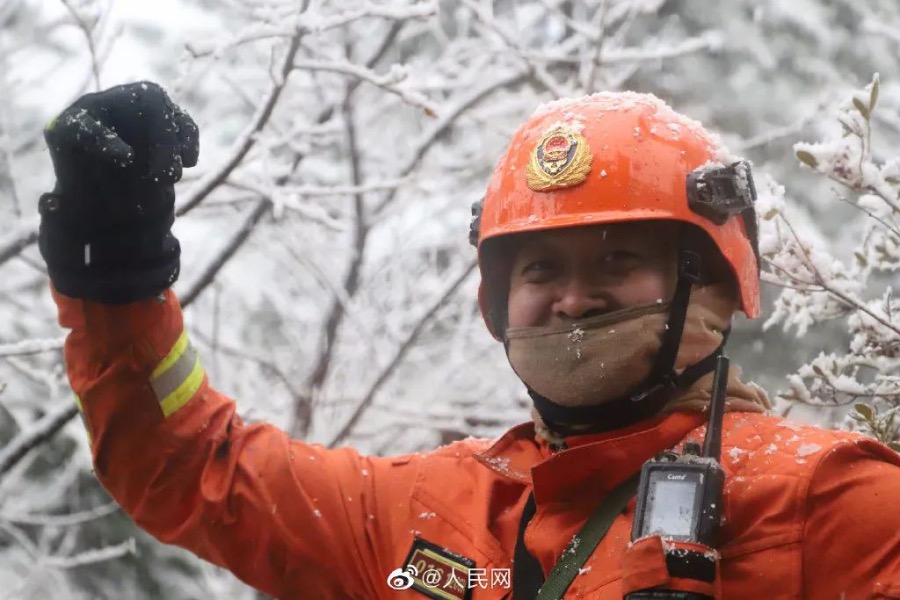 In order to enable instant and reliable communications, the rescue team was equipped with Caltta's portable DMR radio, the PH790. Through this radio, firefighters were connected seamlessly. The loud & clear audio helped them in their communications, as the fire-rush in the woodlands created a harsh bubble of sound. In addition, through the rugged IP68 design and the excellent man-machine interface of the radio, firefighters did not have to worry about the continuation of communications during the incident.
At a certain point during the firefighting, snow began to fall and suddenly the fire was put out. This became a unique scenery and according to the fire fighters it was a romantic encounter between forest firefighters and snow, staging a realistic version of "A Song of Ice and Fire".
Caltta is proud that already back in October 2020, the company won the project to provide the national forest fire station 4319 sets of portable radios and 923 mobile radios. These devices provide key voice PTT and short message services as well as a real-time positioning function that displays the relative position and distance of each individual during the communication process. All of this made unintererupted firefighting communications possible.