Inrico Kicks off 2020 with a Fully Packed Global Roadshow Itinerary
Source:www.radiochina.info Time:2020-01-21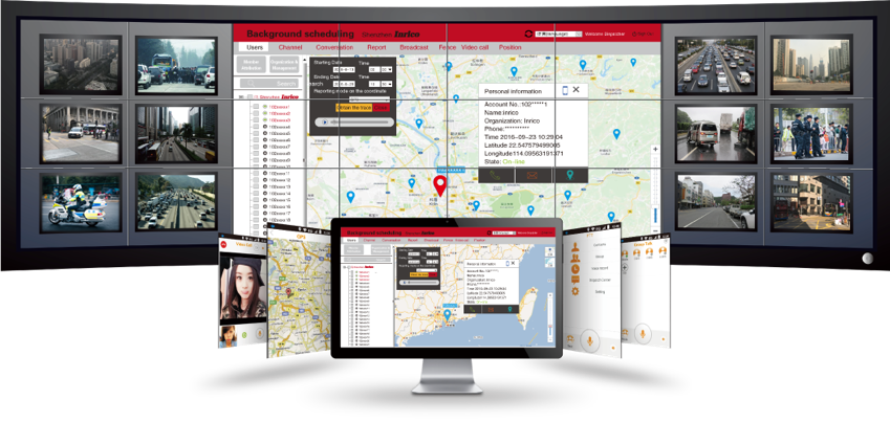 Inrico, a solution provider of professional wireless communications, embarked on their 16th year of growth with a fully packed exhibition plan for the first half of 2020. Proud of offering high quality and competitive two-way radio and Push-to-talk-over-cellular (PoC) terminals, dispatching software and deployable communication systems, Inrico is passionate in presenting itself to more users across the world.
In March, Inrico will exhibit at Securex West Africa 2020 in Nigeria and Cambodia Interational ICT & Mobile Expo; in April, International Wireless Communications Expo (IWCE) in America, Global Sources in Hong Kong and SVIAZ ICT in Russia; in June, Critical Communications World (CCW) in Spain.
"Inrico embraces cooperation with other manufacturers and third-party application vendors to enrich the global ecosystem of professional wireless communications. We look forward to meeting more partners at these exhibitions and introducing our best value PoC and DMR portfolios," said Pan, CEO of Inrico.
Established in 2004 in Shenzhen, Silicon Valley of China, Inrico is one of the world's earliest and leading developers of PoC technologies. Advocating convergent communications, Inrico has launched its AI empowered PoC-LMR system, which is capable of integrating Android, Linux and DMR based products. The latest audio and video terminals with intelligent identification features can greatly increase first responders' situational awareness by swiftly connecting to the command center and automatically alerting task forces nearby. Inrico continuously invests in network infrastructure and has already deployed over 30 servers globally.
Inrico is known for its agile R&D and speed of launching new products. 20% of its revenue is invested into product development, and nearly 40% of the headcounts are R&D. Experienced hardware and software development engineers, strong technical support and systematic training program lay solid foundation for Inrico's fast growth in the international markets, where its intelligent audio and video product lines, including handset, vehicle-mounted terminal and bodycam, are widely adopted.